Celebrate the release of Dungeons & Dragons: Honor Among Thieves
Today is the UK cinema release date of the brand-new Dungeons & Dragons: Honor Among Thieves movie. Based on the tabletop role-playing game Dungeons & Dragons, the movie has an all-star cast featuring Chris Pine, Michelle Rodriguez, Regé-Jean Page, Hugh Grant and many more.
The Plot:
Dungeons & Dragons: Honor Among Thieves brings the rich world and playful spirit of the legendary role-playing game to the big screen in a hilarious and action-packed adventure. A charming thief and a band of unlikely adventurers embark on an epic quest to retrieve a long-lost relic, but their charming adventure goes dangerously awry when they run afoul of the wrong people.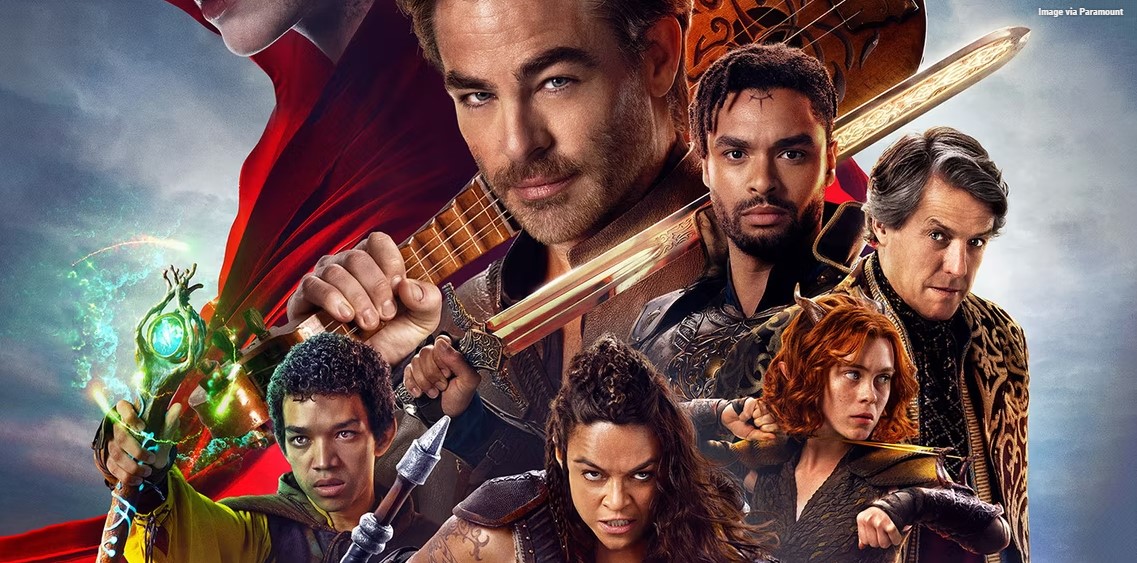 To make sure you are ready for the adventures, our D&D merch is the perfect accompaniment.
We have our Dungeons & Dragons Tankard & Goblet, perfect for holding your favourite beverages. Surrounding the bases of both are the six abilities that determine your skillset; Charisma, Constitution, Dexterity, Intelligence, Strength, and Wisdom. The highly detailed handle and stem shows the head of the legendary ancient red dragon. Below the dragon head are the six die types used in the game; the D20, D4, D12, D6, D10 and D8 each influencing where the story takes you.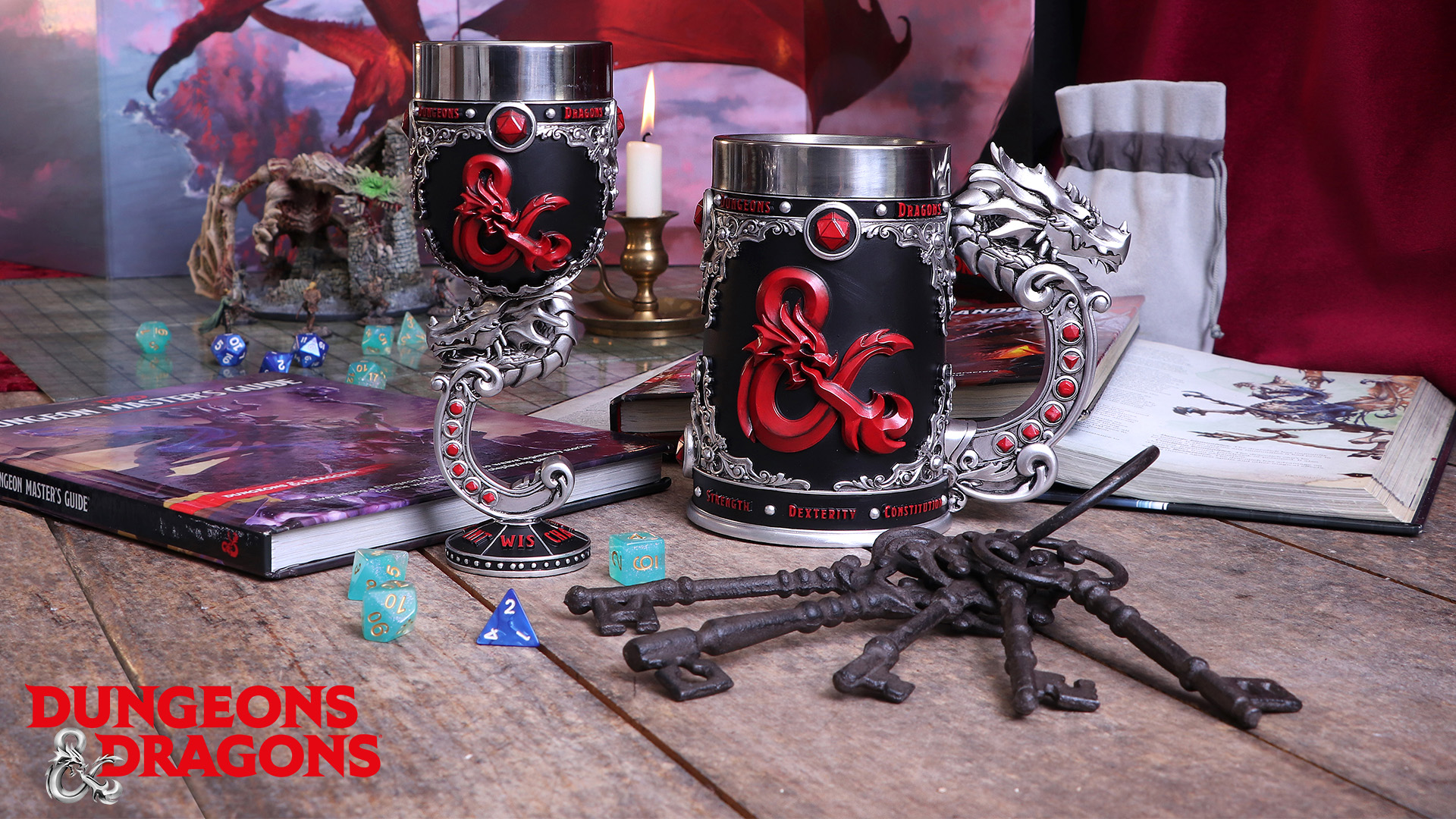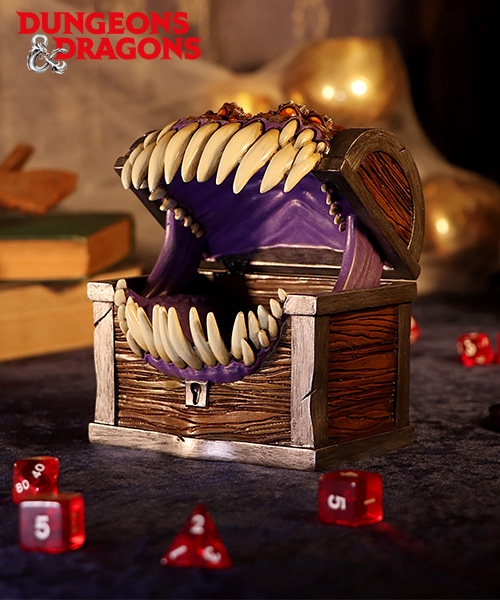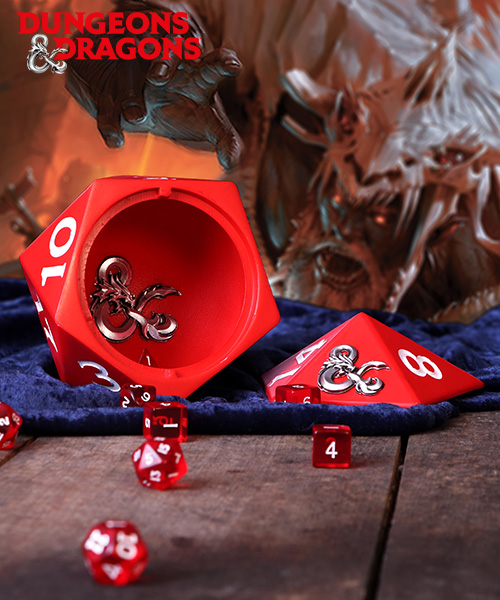 "Sometimes a chest is just a chest, but don't bet on it" – X the Mystic's 3rd Rule of Dungeon Survival.
Mimics are shapeshifting predators able to take on the form of inanimate objects to lure creatures to their doom. In dungeons, these cunning creatures most often take the form of doors and chests, having learned that such forms attract a steady stream of prey. Featuring six burnt orange eyes and a set of pointed fangs, this mimic is hiding as a silver-edged chest. Open the lid to reveal a glossed purple mouth where you can store your dice and hide your treasures.
The D20 dice is used any time you want to attempt an action, the result will determine whether you have been successful or not, often resulting in continued life, or even death. This D20 Dice Box is shaped after the infamous icosahedron die, decorated in candy red. Lifting the lid of the die reveals the hold where you can store your dice decorated with the signature ampersand logo.
Why not check out our D&D tabletop review video, featuring Ryan from our Sales Team!
As usual to stay in the loop with all the Nemesis Now news, check our emails and social channels.