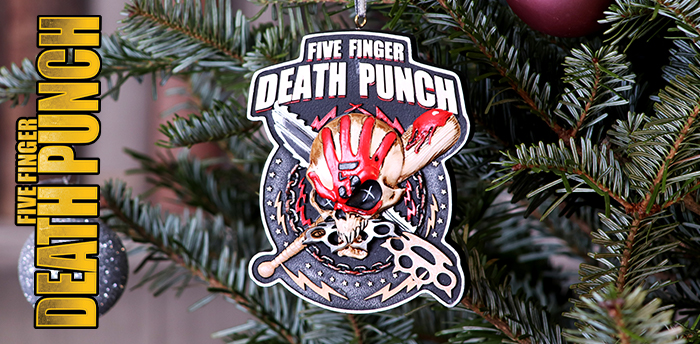 Five Finger Death Punch
Raise your fists and salute the almighty Five Finger Death Punch! American Heavy Metal Juggernaughts whose music knows how to pack a wallop! Want to show your devotion to the Death Punch cause? Look no further than our range of officially licensed hanging ornaments. 
From Nevada USA, Five Finger Death Punch has been causing havoc since 2005! Their signature sound is filled with meaty riffs and fast-paced lyrics, putting the Heavy in Heavy Metal. With seven studio albums under their belts, it is no wonder that they are now embodied in a range of wholesale gifts within our licensed collection!